Toggle Latches are distributed by Sandfield Engineering, one of the UK's longest-serving Toggle Clamp manufacturers.
Sandfield Engineering offers a range of Toggle Latches and Catch Plates precision designed and manufactured for durability and long service in harsh industrial environments.
Check out the range of Toggle Latches and Catch Plates which are available in several different finishes including Zinc Plated Blue or Zinc Plated Yellow. The Toggle Latches are supplied in a number of different styles, padlockable, key lock, secondary locking buttons, or spring claw '
If the Toggle Latch you need isn't available from our wide selection we provide a Toggle Latch Design service to ensure you get exactly what you need. Please do not hesitate to contact our team for immediate advice.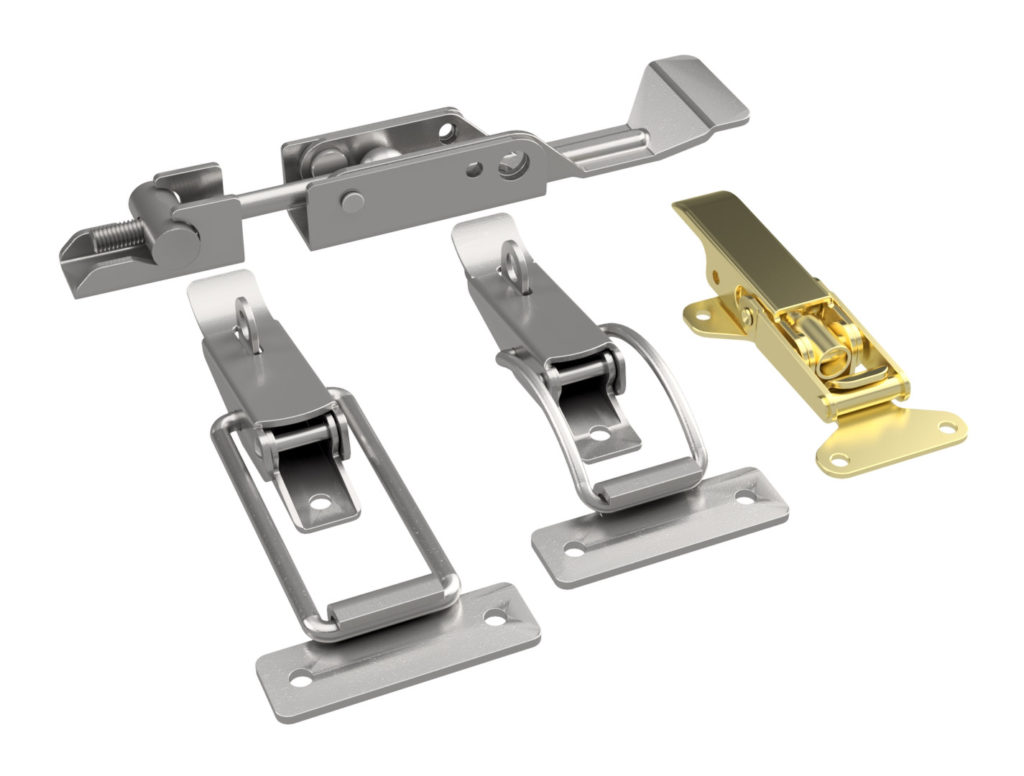 You can browse our range of Toggle Latch simply by downloading the Toggle Latch Catalogue.
When selecting your Toggle Latch, the maximum load to which it will be subject should be determined. Each Toggle Latch is designed for a maximum load, it is suggested that you use a safe working load half its Ultimate Tensile Strength (UTS). The Catch Plate strength should equal that of the Toggle Latch.
If the Toggle Latch you require is not shown here then give our team a call. No matter how impossible or unique your Toggle Latch challenge might appear to you now, with more than 50 years of experience it is highly likely that our team have experienced something similar before and can quickly steer you in the right direction.
In the unlikely event that the Toggle Latch you require really isn't available Sandfield Engineering provides a custom Toggle Latch Design Service to ensure you get exactly the Toggle Latch that you need.
Our Toggle Latch Selection
Speak to Sandfield Engineering about your Toggle Latch requirement.
If you have any questions or require further information regarding our Toggle Latch please do not hesitate to call our office for immediate advice.
Contact the team at Sandfield Engineering to discuss your requirements.