Engineering Clamps designed, manufactured and distributed by Sandfield Engineering, one of the UK's longest serving engineering clamp manufacturers.
Sandfield Engineering manufacture an extensive range of engineering clamps, precision designed and manufactured for durability and long service in harsh industrial environments.
Check out the huge range of Engineering Clamps – available in a selection of styles, materials and actions to suit your specific requirements. If the Engineering Clamp you need isn't available from our wide selection we provide a custom clamp design service to ensure you get exactly what you need.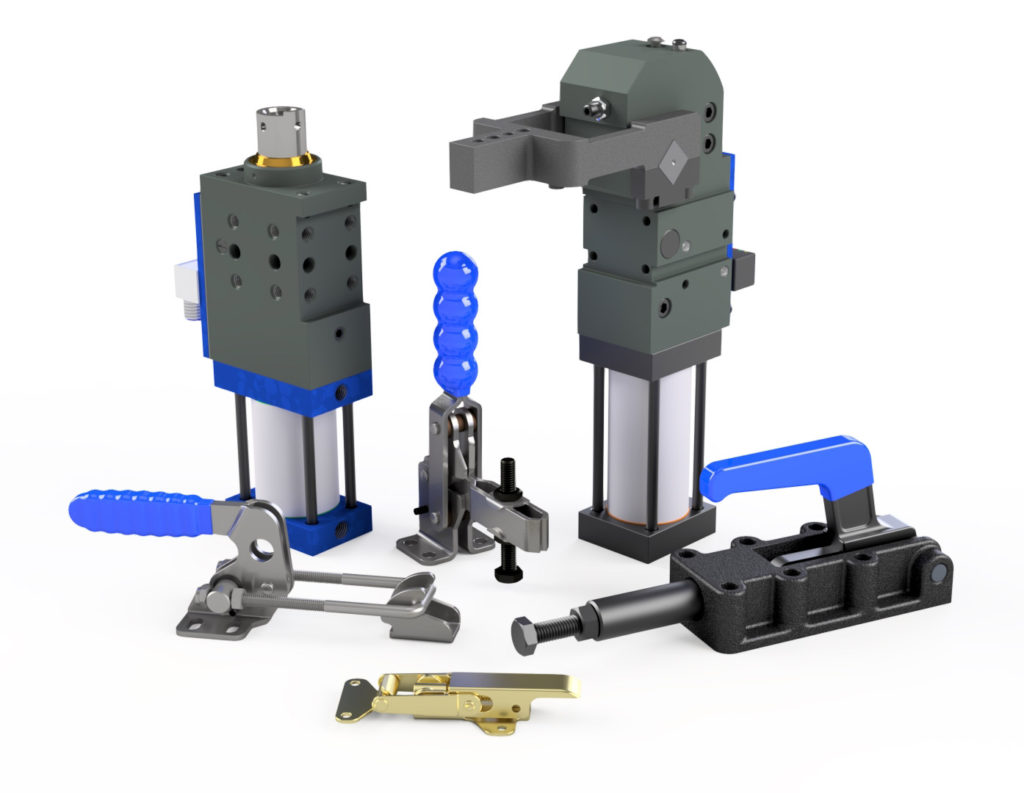 Designed & made by engineers, for engineers
Our range of engineering clamps
Why would you need an engineering clamp?
It never fails to amaze us the many innovative uses people find for our engineering clamps.
Our engineering clamps are serving customers in a host of environments and applications including automotive plants, food manufacture, trailers, engine testing and munitions.
If there is a common theme it is the challenge of finding a solid, whilst flexible, holding position in a manufacturing process or application.
Sandfield Engineering pride ourselves on the durability of our engineering clamps. The best example is one of our first projects, providing engineering clamps for the Mini Line at the Longbridge plant in the late 1950's where Sandfield Engineering provided 100's of clamps for the production lines. When the plant was decommissioned in 2000, after three million cycles, it was found that more than 70% of the original engineering clamps provided by Sandfield Engineering were still in operation.
It is this type of performance that informs our engineering clamp guarantee. If you allow us to help specify the right clamp for your application, we guarantee that the clamps will perform their function, for the duration of the project or we will replace or refund any clamp that fails.
How to select the right engineering clamp for your application
Sandfield Engineering has a range of 700 different engineering clamps available in every variation of style, material, action, dimensions, finish and power options to meet your specific requirements on short delivery times.
The benefit of this huge range being available for short delivery is that it is highly likely that the engineering clamp that solves your holding problem is most likely already available to you. The challenge of holding this huge range is how we make them accessible to you.
We understand that this is the biggest obstacle to sourcing the right engineering clamp for your process and we have come up with three solutions.
In the unlikely event that the clamp you require really isn't available in stock Sandfield Engineering provide a custom clamp design service to ensure you get exactly the clamp that you need. You can check that out here.

"Good to see technology helping assess site/topography risks, I'm sure this helps make stronger cases for preventative measures."

"We used Sandfield enclosed clamps throughout the cells. Downtime has been dramatically reduced since the clamps have been introduced."
"Sandfield Engineering, well what can I say, we have used their superb products for more years than I dare admit, but I will, 10 years in our own business, Broban Tooling Ltd and some 25 plus years at a previous employer. We have always found Sandfield Products to be the best money can buy. The quality, service and delivery are second to none."

"Sandfield's engineering knowledge has been invaluable during the development of our products. More importantly, they support us by adapting to the many challenging requests we give them and the tight delivery schedules we ask of them."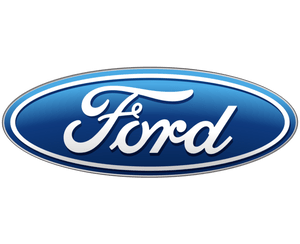 "I have always found Sandfield Engineering to be an excellent supplier where truly no job is too small or too big. Sandfield Engineering consistently provide us with affordable and effective solutions and continue to be a valued supplier to Ford Motor Company."
Equipment Facilities and Tooling Engineer,
Not sure which clamp to use?
No problem. We know there's a huge range of clamps, presses etc to choose from. If you answer a few quick questions about your project and clamp requirements, our interactive clamp selector tool will suggest the best options for you.