Power Clamps designed, manufactured and distributed by Sandfield Engineering, one of the only UK based manufacturers of Power Clamps.
Sandfield Engineering manufactures an extensive range of Power Clamps, precision designed and manufactured for durability and long service in harsh industrial environments.
Check out the range of Power Clamps supplied by Sandfield Engineering, available in a selection of styles, materials and actions to suit your specific requirements. If the Power Clamp you need isn't available from our wide selection we provide a Custom Power Clamp Design service to ensure you get exactly what you need.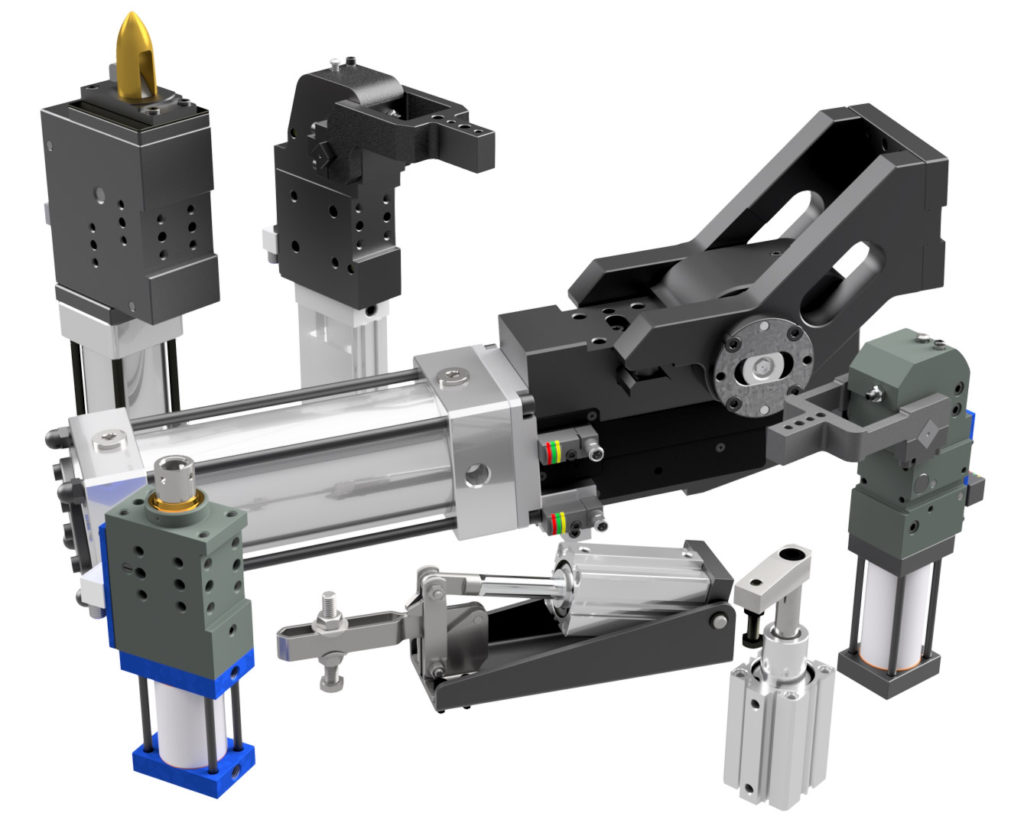 Shop our range of pneumatic clamps
Designed & made by engineers, for engineers
Why would you need a Pneumatic Clamp?
Power clamps are generally used in automated repetitive work holding applications such as assembling and manufacturing components in a variety of applications, particularly in the automotive industry.  Power Clamps are also used in areas where the clamps are inaccessible such as Aerospace applications, drainage and for protecting equipment in remote environments like deserts.
If there is a common theme it is the challenge of finding a solid, whilst flexible, automated holding position in a manufacturing process or application.
If you are managing automated manufacturing processes you may also be interested to check out Sandfield Engineerings' automation products including Bowl Feeders, Linear Rails, Semi-Automated Workbenches, toggle clamps and Toggle Presses.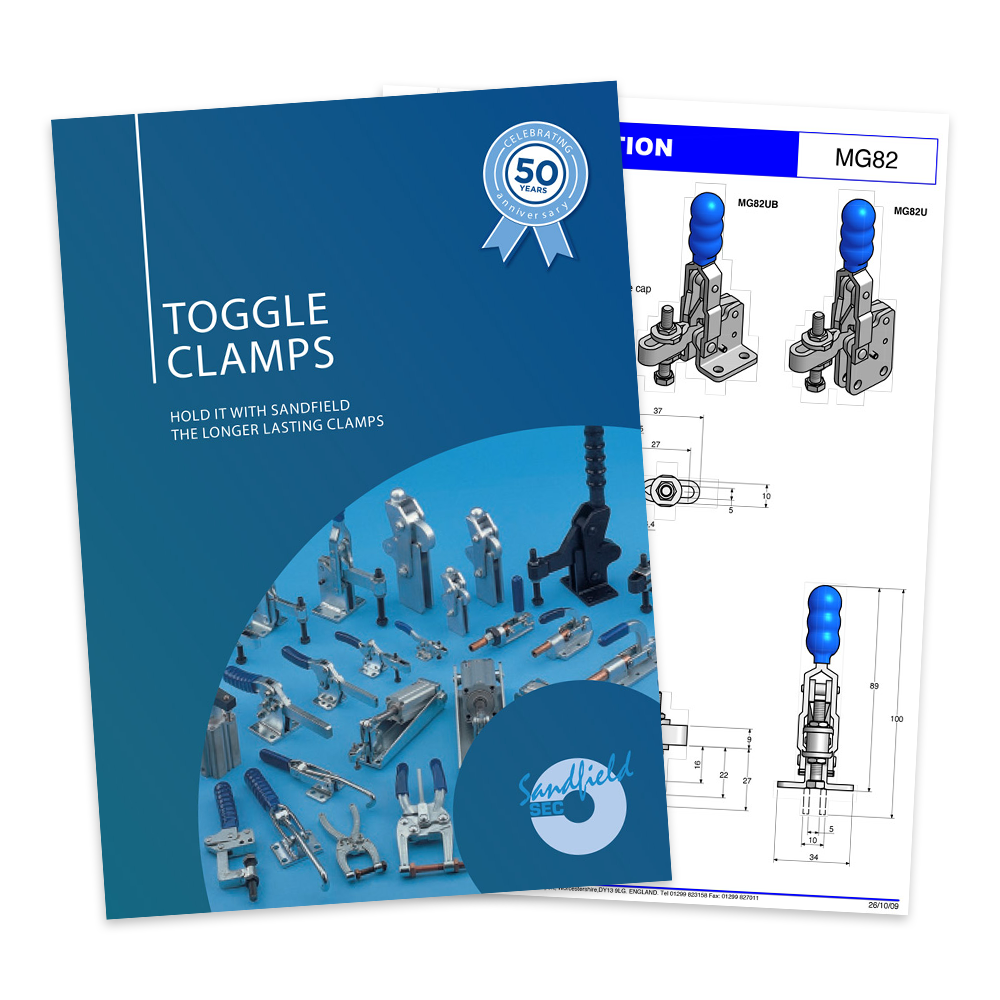 Toggle Clamp, Pneumatic Clamp, Linear Rails, Toggle Press, Toggle Latch and Gripper catalogues can be found here.
How to select the right Power Clamp for your application?
Sandfield Engineering has a range of Power Clamps available in a variety of styles and cylinder sizes to meet your specific requirements on short delivery times.
The benefit of this range being held in stock is that it is highly likely that the Power Clamp that solves your holding problem is most likely already available to you.
The challenge of holding this range is how we make them accessible to you.
We understand that this is the biggest obstacle to sourcing the right Power Clamp for your process.
We have worked particularly hard to ensure that you have the very best chance of finding the Power Clamp you need on this website by categorising our Power Clamps by type. If you know one of these requirements you can browse all of the Power Clamps that we have available that fit that specification. If you need to toggle between the various types of clamps you can use our Power Clamp mega menu.
Alternatively please give our team a call on 01299 823158. No matter how impossible or unique your Power Clamp challenge might appear to you now, with more than 50 years of experience it is highly likely that our team have experienced something similar and can quickly steer you in the right direction.
In the unlikely event that the Power Clamp you require isn't available Sandfield Engineering provide a custom Power Clamp Design Service to ensure you get exactly the Power Clamp that you need.
Need something custom like these?
Our team has more than sixty years of experience creating custom-engineered solutions. No matter how impossible or unique your current manufacturing challenge might appear, we can help.