Impartial, practical advice on pollution containment is fundamental to all the solutions we provide.
What would happen if you had a spill or fire at your site right now?
Do you know your containment plan works and for how long will it contain?
Spill mapping will answer your problem.
There is a good chance that during a fire all the polluted runoff water will enter the drainage system and cause pollution. This act of pollution is a crime and the damage caused may result in prosecution as well as remediation costs, often known as "The Polluter Pays".
David Cole, our Technical Director, was invited by the Environment Agency (EA) to sit on the steering committee for the writing of industry guide CIRIA736 Containment systems for the prevention of pollution. The document was commissioned by the EA following the 2005 Buncefield fire; which resulted in a complete loss of product and pollution of drinking water resources. This incident was not in isolation and the EA had to respond to a continuing increase in water pollution from a major disaster such as fires. Any permitted sites including waste sites will have seen the EA's fire guidance issued in 2016, this also refers to CIRIA c736 in section 17.
During David's time on the committee, he noted that Buncefield had no evidence or model to show it had a containment system that would actually work. In fact, its pollution control plan was based on assumptions just like many businesses.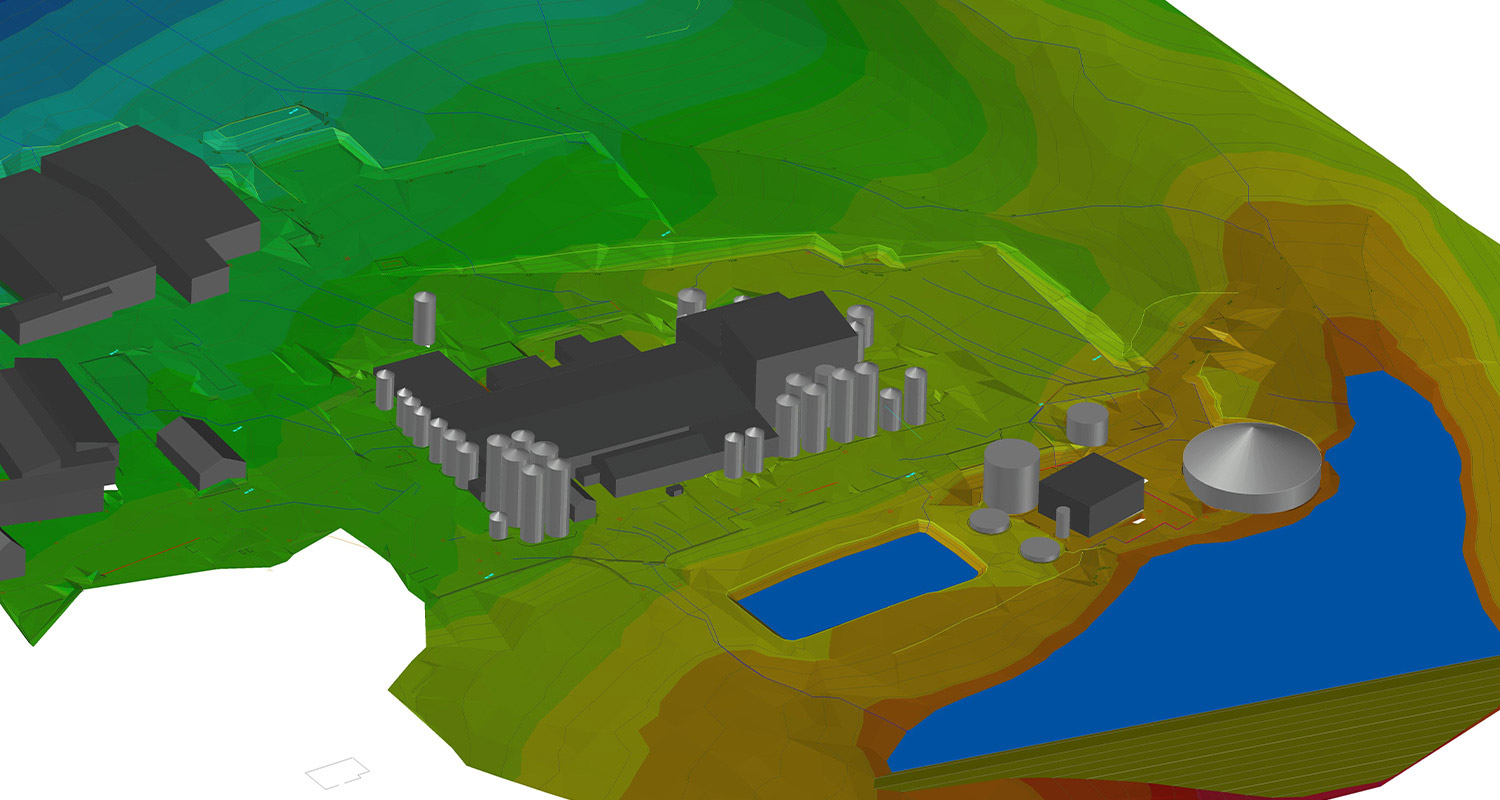 Spill Mapping always uses the CIRIA c736 to set a baseline to run a pollution model. We take a detailed topography and drainage model of your site to produce an accurate site plan and then replicate a disaster and the potential liquid flow off your site. This animation will show the breakout points and timelines. Once you have a baseline model you can add in pollution containment valves and barriers. These devices will change the pathways. Incorrectly positioned or specified drainage closure devices are the most common fault we find at sites.
The spill mapping service allows our customers to evidence the risk allowing them to present to the business the challenges.
Amazingly most sites that utilise this service reduce costs by over 50% on current spill prevention methods.

Sandfield Penstock Solutions is a division of Sandfield Engineering formed specifically to provide cost-effective, non-disruptive solutions to water pollution prevention that are accessible to all businesses.