Custom Clamps designed, manufactured and distributed by Sandfield Engineering, one of the UK's longest-serving engineering clamp designers and manufacturers.
Sandfield Engineering manufactures an extensive range of more than 700 engineering clamps, precision designed and manufactured for durability and long service in harsh industrial environments. Sandfield Engineering has always taken a consultative approach to the provision of clamps and a large number of the clamps that make up our range have been custom-designed in partnership with our customers to meet a unique clamping or holding challenge.  
The range of custom clamp design services provided by Sandfield Engineering includes:
Custom Clamp Design
Custom Clamp Manufacture
Custom Clamp Distribution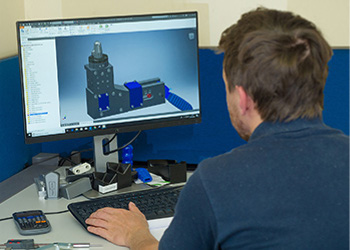 Designed & made by engineers, for engineers
Why would you need a custom clamp design service?
If you have spent any time sourcing engineering clamps you will know that there are hundreds of clamps, with hundreds of variations to perform thousands of functions. Sandfield Engineering hold a range of more than 700 clamps but we appreciate that unique situations often arise that require the development of something completely new.
Sandfield Engineering have designed custom clamps for a host of environments and applications including automotive plants, food manufacture, trailer production, engine testing and munitions. 
If there is a common theme it is the challenge of finding a solid, whilst flexible, holding position in a manufacturing process or application.
Our Custom Designed Clamp guarantee
Sandfield Engineering pride ourselves on the durability of our engineering clamps. The best example is one of our first projects, providing engineering clamps for the Mini Line at the Longbridge plant in the late 1950s where Sandfield Engineering provided 100's of clamps for the production processes. When the line was decommissioned in 2000, after three million cycles, it was found that more than 70% of the original engineering clamps provided by Sandfield Engineering were still in operation. 
It is this type of performance that informs our clamp guarantee. If you allow us to design the right clamp for your application, we guarantee that the clamps will perform their function, for the duration of the project or we will replace or refund any clamp that fails.   
How to specify the right clamp design for your application
Our team is hugely experienced in custom clamp design and have developed processes for ensuring the delivery of an effective solution.
Sandfield Engineering provides a turnkey clamp design service and are able to support you throughout the process from problem identification and specification through design, manufacture and implementation.
At Sandfield Engineering we work with our customers to ensure that the clamping or holding challenge is fully understood and documented before proposing a number of solutions designed to meet your time and budget requirements.
The first step is to ensure that a solution can't be found either by using or adapting a clamp from our broad range. Sandfield Engineering often delivers the most time and cost-effective clamping design solutions by modifying an existing clamp.
The important considerations in specifying a clamp design are materials, finishings, holding forces,
No matter how impossible or unique your current clamp design challenge might appear, with more than sixty years of experience it is highly likely that our team have encountered something similar and can quickly steer you towards a custom engineered solution.
Contact the team at Sandfield Engineering to discuss your requirements.