Sandfield Penstock Solutions leverage our full range of products, services and partner relationships to design and implement fail safe, compliant, cost effective, non-disruptive water pollution prevention systems.
ToggleBlok™ - an automated water pollution containment device
ToggleBlok™ has been developed to work as a completely stand-alone system for preventing pollution escaping through the drains stopping a pollution release. Our system can easily connect into the fire alarm system giving you the perfect solution for automated response, no need to rely on someone remembering to close a valve.
The ToggleBlok™ water pollution containment devices can be triggered remotely from a control centre or mobile phone, more locally with a control panel or automatically by connecting the valves to other devices on the GSM network including fire alarms, environmental monitors, gate sensors, flood sensors, pressure washers and emergency lighting systems.
Our system is fully contained, you do not need to install any additional services to operate ToggleBlok™. All systems come with a control panel and stand.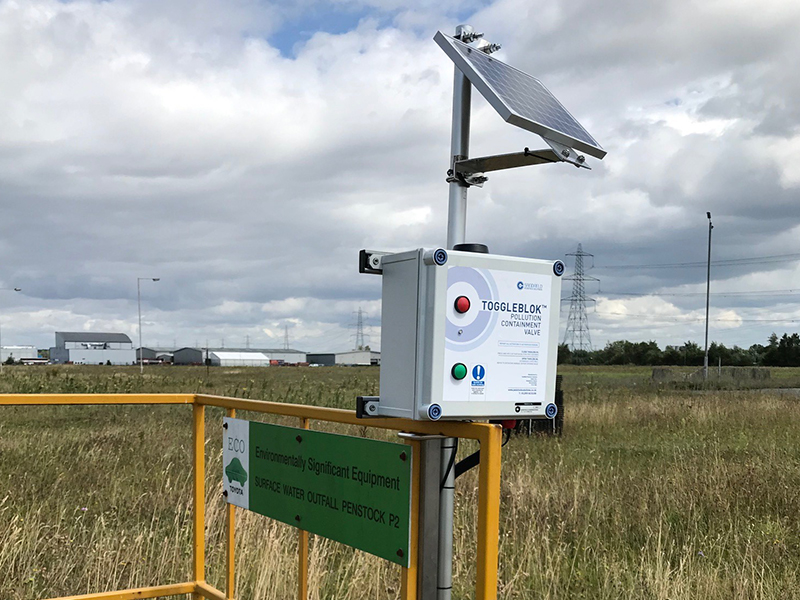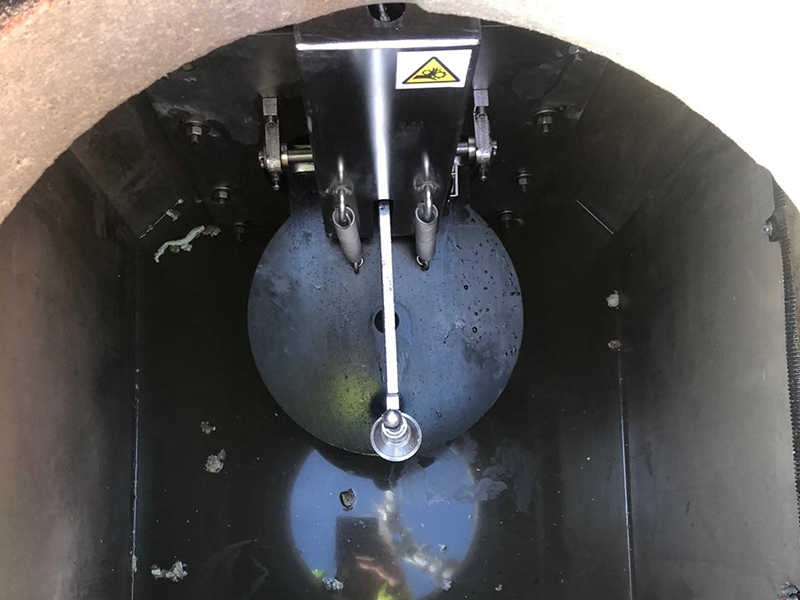 ToggleBlok™ fits perfectly into almost any existing drainage system but it is also perfect for all new build applications.
The ToggleBlok™ Valve is manufactured from Stainless steel and will stop the drainage flow within seconds of any activation, staying fully locked even if the control panel is destroyed by fire.
Standard ToggleBlok™
Stainless steel construction
Pneumatic controls
Closed position output
EDPM Seals as standard
IP67 Stainless Steel enclosure
600mm*400mm*250mm
12Vdc battery with 10W
Solar trickle charger
Wall or post mounted
N/O contact for auxiliary activation
Battery test function
Control Options
GSM automation
SMS / Email reporting
Mains power charge
Low Power Radio control
Auxiliary alarm outputs
Cloud-based data logger
Contact us for more information on containment solutions.

Sandfield Penstock Solutions is a division of Sandfield Engineering formed specifically to provide cost-effective, non-disruptive solutions to water pollution prevention that are accessible to all businesses.