Sandfield Engineering can provide the complete turnkey bowl feeding solution
We have many years of experience working hand in hand with designers and integrators helping them achieve their Bowl Feeding complete systems goals. From an initial feeding concept through to final design and installation we can work with you in line with your project requirements to ensure you get the best solution possible.
The system may simply be a bowl feeder, or a bowl feeder and linear drive. It may also include the fabricated stands and the hoppers and conveyors to load the bowl and transport the parts.
Not sure how to get bulk quantities of parts to a bowl? Or how to load the hopper? Do you require multiple bowls or multiple linear tracks? Sandfield are able to offer the solution, from how to position the part for the robot pick or to transport the part once sorted into your system. Design concepts, CAD models and drawings will be provided. 
We are also able to design and provide the control system or we can work with you and your preferred system whether it be Mitsubishi, Siemens or any other PLC manufacturer. We also have experience with hard-wired IO or Profinet, Ethernet IP or any other communications protocol.
However small or complex the solution you require please contact us for advice.
All our systems are UKCA/CE Marked where required and are independently assessed for health and safety regulations compliance if required.
Parts of a Complete Bowl Feeding System
Select to find out more about each component in a bowl feeding system.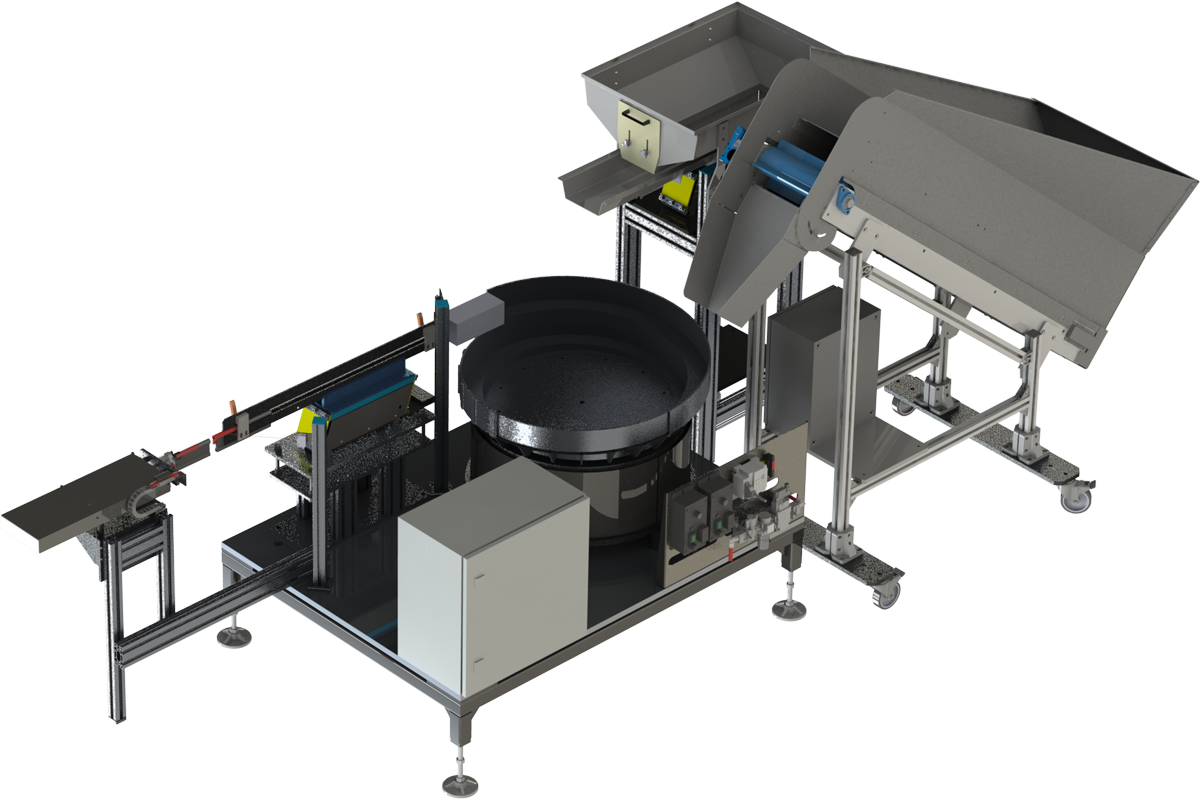 Talk to The Experts at Sandfield
Please do not hesitate to contact our team to discuss your Vibratory Bowl Feeder requirement. No matter how unique your part feeding challenge might appear to you now, with more than 20 years of experience, our team will have experienced something similar and can therefore quickly steer you in the right direction.