As UK manufacturers and suppliers of standard and bespoke belt conveyor systems. Sandfield is an ideal materials handling partner. From a one-off belt conveyor to a fully integrated belt conveyor system or process line. Manufactured from stainless steel or powder coated mild steel where required. To the highest required quality with a wide choice of belts and materials to suit even the most arduous of applications.
Designed and manufactured specifically to suit your specifications, a conveyor system is a fast and efficient mechanical handling apparatus for automatically transporting loads and materials within an area. This system minimizes human error, lowers workplace risks and reduces labour costs — among other benefits. They are useful in helping to move bulky or heavy items from one point to another. Commonly supplied by us to feed our bowl feeding systems automatically in projects where manual handling of parts at height is prohibited, or where a system may be behind cell guarding or the bowl may be located in an awkward to reach position.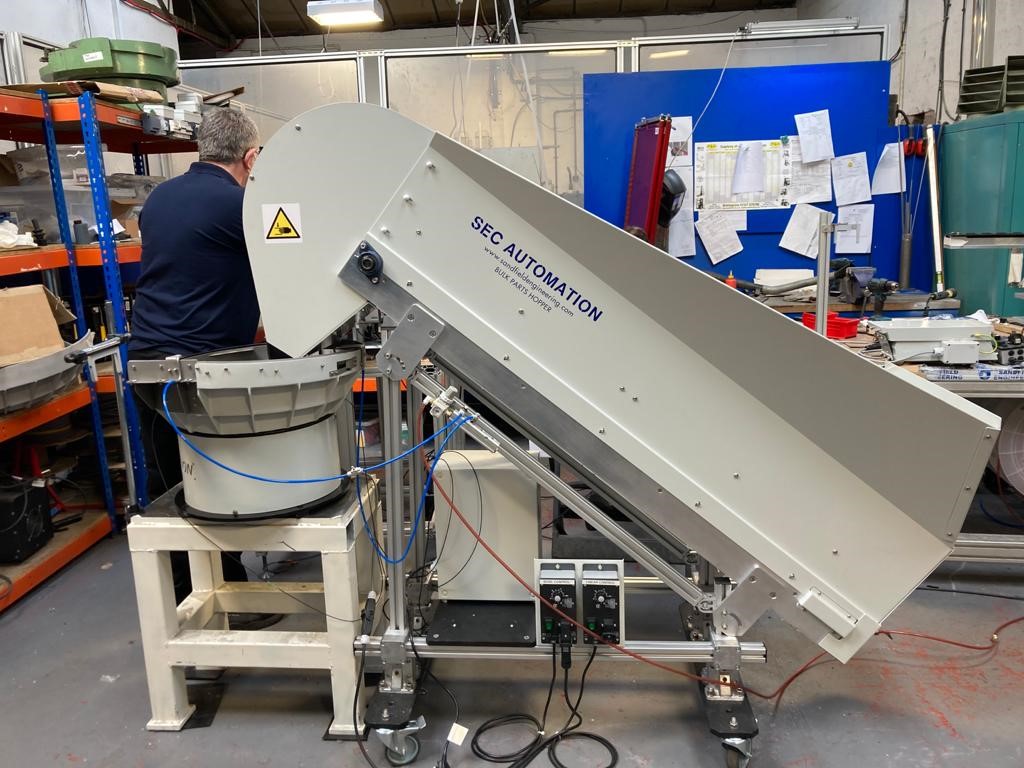 Talk to The Experts at Sandfield
Please do not hesitate to contact our team to discuss your Vibratory Bowl Feeder requirement. No matter how unique your part feeding challenge might appear to you now, with more than 20 years of experience, our team will have experienced something similar and can therefore quickly steer you in the right direction.